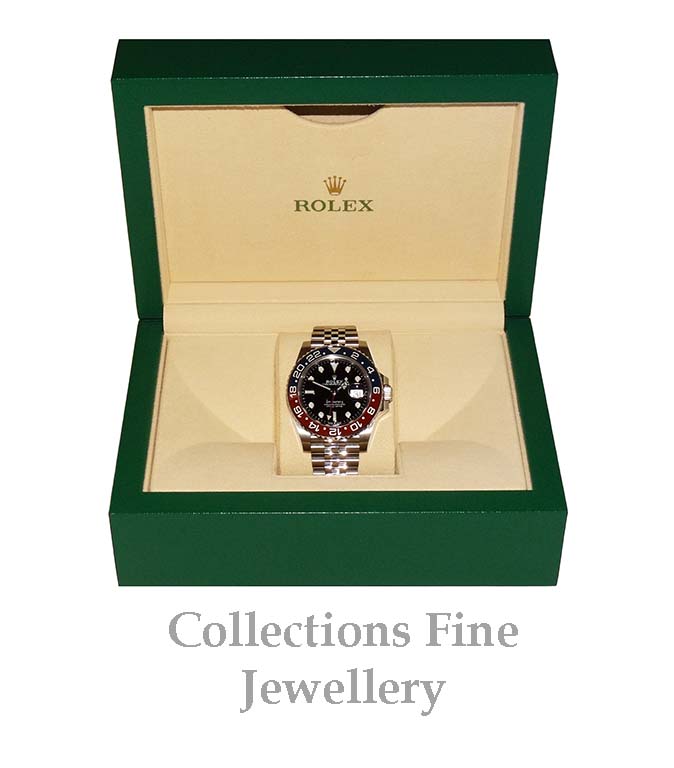 Vintage Rolex Sea-Dweller circa 1980 with box and punched papers.

ROLEX DEEPSEA SEA-DWELLER: 126660
Collections Fine Jewellery – Premier Source of Second Hand Rolex Watches in Melbourne.
At Collections Fine Jewellery, we stock an impressive selection of watches from Rolex with many different designs and styles to choose from, we're proud to be one of the leading established boutiques to buy second hand Rolex watches. We can also provide professional watch repair services, helping to restore or service your treasured Rolex back to excellent working condition.
Discover Yourself With Collections Fine Jewellery & Watches
At Collections Fine Jewellery, we pride ourselves on giving you the opportunity to buy second hand or new jewellery and second hand watches online. Our range includes
About Rolex
A Swiss luxury watchmaker, Rolex has over 100 years of experience in manufacturing, distributing and servicing prestige wristwatches. Rolex are responsible for some of the biggest wristwatch innovations over the years, including water resistant features and the ability to show more than one time zone at once. Rolex has developed a strong reputation as one of the most respected International brands capable of producing approximately 2,000 watches every day.
Additionally, we have a dedicated sale page that includes all the items that are on sale at any given time. Check back regularly to see if your desired items have been discounted.
Discover Our Range
At Collections Fine Jewellery, we have no shortage of watches from Rolex from the Rolex Submariner that boasts stainless steel cases and excellent water resistance through to the Rolex Explorer that features luminescent markers and convenient power reserves.
Caring for your Rolex
Like all things functional, proper maintenance will ensure longevity and quality of your Rolex.
Wind your Rolex at least once a week if you are not wearing it.
Wear your Rolex regularly – enjoy your investment
Avoid wearing your Rolex in extreme temperature
Service your Rolex a minimum of once every 4 years
If you follow these tips you should be able to pass your Rolex down to future generations.
Browse Our Selection Today
Collections Fine Jewellery is the number one place to buy second hand Rolex watches at affordable prices. Get in touch with our friendly team today to learn more about all of our products. Alternatively, you can browse our range and purchase a Rolex online for your convenience on our website, pinterest, facebook and Instagram.