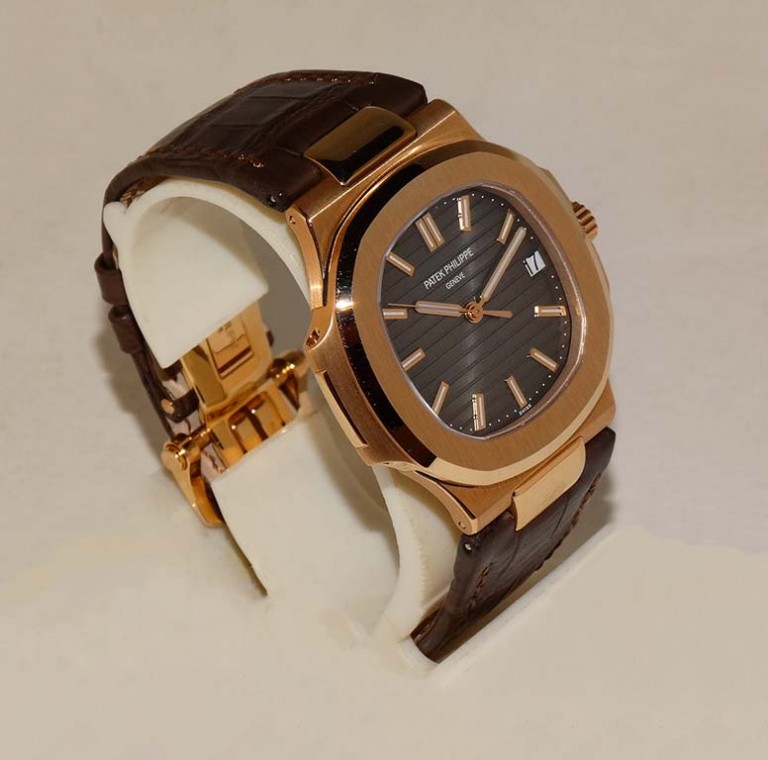 Historically Important Steel Patek Philippe Calatrava Ref:96 Indirect Seconds circa 1935

Patek Phillipe Annual Calendar 5135G
Second Hand Patek Philippe Watches
Collections Fine Jewellery is proud to stock an extensive selection of jewellery, watches and silverware. We have a particularly exciting range of second hand Patek Philippe watches, all of which are functional and look fantastic. Choose from numerous designs and styles, including watches with rectangular cases and roman numerals as well as watches with gold cases and automatic movement. If you're looking to buy a second hand Patek Philippe watch, we're confident you'll find the perfect option within our range.
About Patek Philippe
A Swiss watch manufacturer, Patek Philippe has developed a reputation for designing and manufacturing excellent timepieces. The company boasts over 150 years of experience and is widely considered by watch experts and watch enthusiasts to be one of the most prestigious watchmakers in the world. Patek Philippe has the distinction of having sold one of the most expensive timepieces ever and is known for having supplied watches to royal family members such as Queen Victoria.
Why Choose Us?
There are several reasons why should choose Collections Fine Jewellery for second hand Patek Philippe watches, including:
We're one of the oldest horology dealerships in Australia
We source a wide range of antique, estate and modern items for people with wildly divergent preferences and sensibilities
We can provide professional repairs and restorations for your treasured items, including simple jewellery items or intricate timepieces
We offer in-house and online guarantees for six months for all second hand jewellery and watch purchases
Contact Us Today
If you want to buy second hand Patek Philippe watches, look no further than Collections Fine Jewellery. Get in touch with us today to learn more and place an order. You can do this by calling (03) 9867 5858 or filling out our convenient online enquiry form.